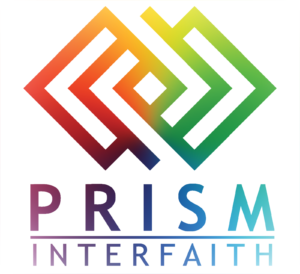 PRISM (Programs for Religious, Interfaith, and Spiritual Matters) is the student interfaith leadership group on Penn's campus and serves as the umbrella group for religious and spiritual life at Penn. PRISM strives to foster dialogue, collaboration, mutual understanding and fellowship among diverse faith-based organizations on campus and the university community as a whole.
For more information contact our 2019 PRISM Chairs Cassandra Jobman & Nimai Agarwal or connect with PRISM on their Facebook page
---
Get Involved with PRISM!
Click here to sign up for our listserv to get updates on PRISM events.
---
WEEKLY PROGRAMMING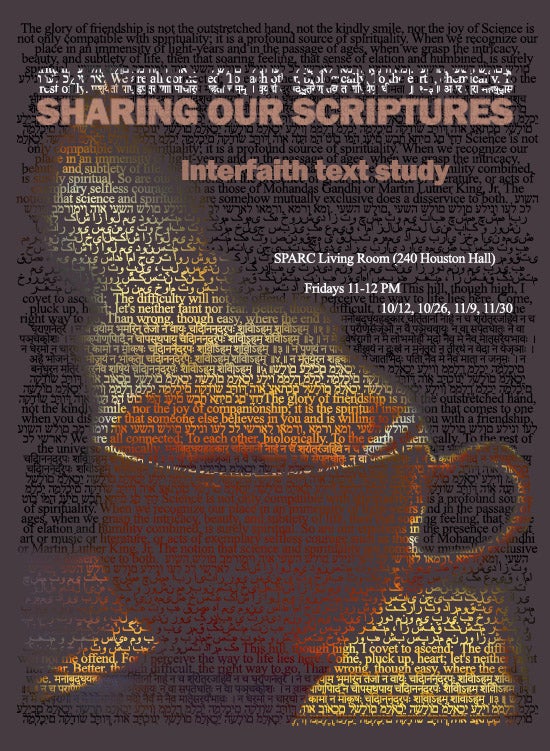 Sharing our Scriptures
Fridays – 10/12, 10/26, 11/9, 11/30
11AM-12PM
SPARC
"Sharing Our Scriptures" is a regular discussion group around a sacred text. Undergraduates, graduate students, and faculty are all welcome to join the circle and discuss motivations, historical background, and meaning in an open space. Plus snacks!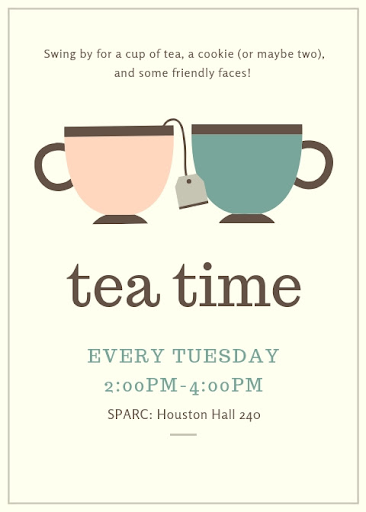 Tuesday Tea Time
Every Tuesday
2PM-4PM
SPARC
Come by for free tea, free snacks, and free hugs!
---
Past Events: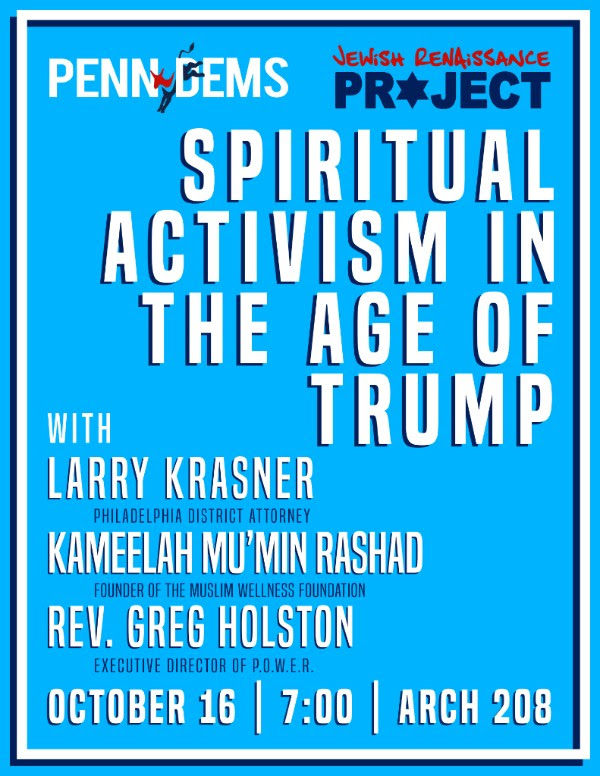 Spiritual Activism in the Age of Trump on 10/16
What motivates and inspires our city's leading activists and organizers?
How have their spiritual journeys informed their work in the fields of justice and policy?​
PRISM is excited to announce that we are co-sponsoring this incredible night, featuring Philadelphia's District Attorney Larry Krasner will be joined in conversation with Rev. Greg Holston, Executive Director of POWER (Philadelphians Organized to Witness, Empower and Rebuild), and Kameelah Mu'Min Rashad, Founder of the Muslim Wellness Foundation for a dialogue about the "Why?" of their work and an examination of what spiritual activism looks like in the 21st century.
A Conversation with Michael Arceneaux
Join us for a conversation with Michael Arceneaux, the author of I Can't Date Jesus: Love, Sex, Family, Race, and Other Reasons I've Put My Faith in Beyoncé. Through his candor and wit, Michael unapologetically address race, sexuality, religion, as pop culture through the lens of marginalization in today's America.
Tuesday 10/23 @ 7pm
ARCH 208 (36th & Locust)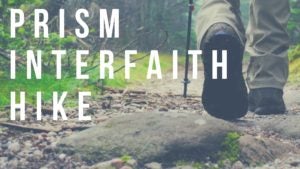 PRISM Interfaith Hike @ the Wissahickon
Tuesday 12/11 @ 10am
Start off your Reading Days with a breath of fresh air, hot cocoa, and a little exercise! On Tuesday, December 11th, PRISM Interfaith will host their first ever Interfaith Hike at the Wissahickon. RSVP here and bring your friends! Meet us in SPARC (Houston Hall 240) at 10AM and we will carpool over together. After the hike, we will grab some lunch, so don't forget to bring some money. We look forward to seeing you there 🙂