We're excited to have work study students again this year! Our work study students for the 2020 – 2021 school year are: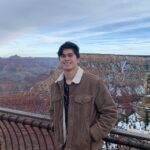 Connor Anton
Connor is a junior studying Systems Engineering intending to pursue an accelerated Master's degree in Data Science and works part time as an undergraduate research assistant at the Computer Science department. He is originally from the Houston, TX area. He is interested in fashion, photography, video editing, and enjoys playing video games. He is a member of Penn Philippine Association, the Penn Lens Pro Video Team, and Penn Aerospace Club.
Lauren E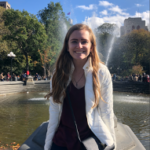 lse
Lauren is a sophomore in the College of Arts and Sciences, with the intention to dual major in psychology and criminology. She is a part of Christian Union at Penn and Penn's ASL Club, Penn In Hand. Lauren has lived in several different places throughout her life, but for the past couple years, she and her family have lived in the Philadelphia suburbs. Her hobbies include watching football, reading true crime books, and drinking coffee.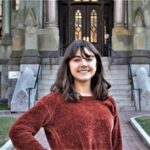 Catherine Fantuzzo
Catherine is a freshman in the College of Arts in Sciences with the intention to major in Comparative Literature through the Russian and East European Studies and French and Francophone Studies Department. She grew up in Philadelphia, but recently relocated to Northern New Jersey where her family lives now. Catherine enjoys reading, a good cup of Irish Breakfast tea, and cooking various pasta dishes. At Penn, she plans to attend Christian Union and become a part of the community at the Kelly Writers House. At SPARC, she is in charge of the social media accounts on Facebook and Instagram.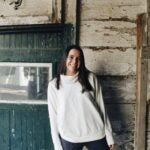 Jamie Alexander
Jamie is a freshman in the College of Arts and Sciences, planning to major in psychology. She grew up in the Philly suburbs and is excited to stay close to home while exploring more of the city. Her hobbies include photography, tap dancing, and baking (specifically, chocolate chip cookies). At Penn, she is involved in Christian Union and Soundworks Tap Factory.